News Doug Theis on 30 Apr 2012 06:00 am
Variable forecasts, poison ivy, brambles and a monster trek section didn't hold Team Ragged Glory back from finishing the 2012 Planet Adventure 10 Hour Challenge. The course was the toughest sprint race we've ever done; 1.5 hour paddle, about 5 hours in the woods on foot, and another 2 hours on the bike.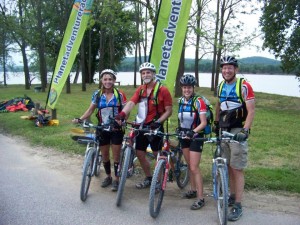 Photo by Arbors Edge
Thanks to John Farless, Mike Garrison, John McInnes and all the volunteers for continuing this amazing and historic Indiana adventure race. We'll post more shortly!
Leave a Reply